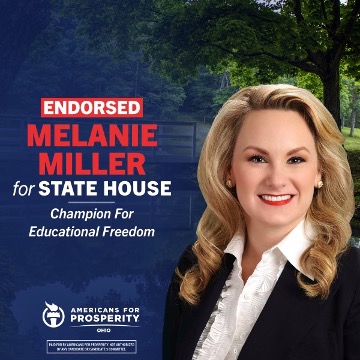 Support Melanie Miller for State Representative
Miller is the clear choice in House District 67

Experienced. Fighter. Innovator.

Melanie Miller will champion policy reforms that help people work. She will support occupational licensing reforms so people don't need a government permission slip to get a job.


Melanie Miller will support prevailing wage reform to reduce the cost of government construction contracts and right-to-work legislation to protect worker freedom. These are reforms all of Ohio's neighbors have enacted and it is time Ohio enact these same common-sense reforms.