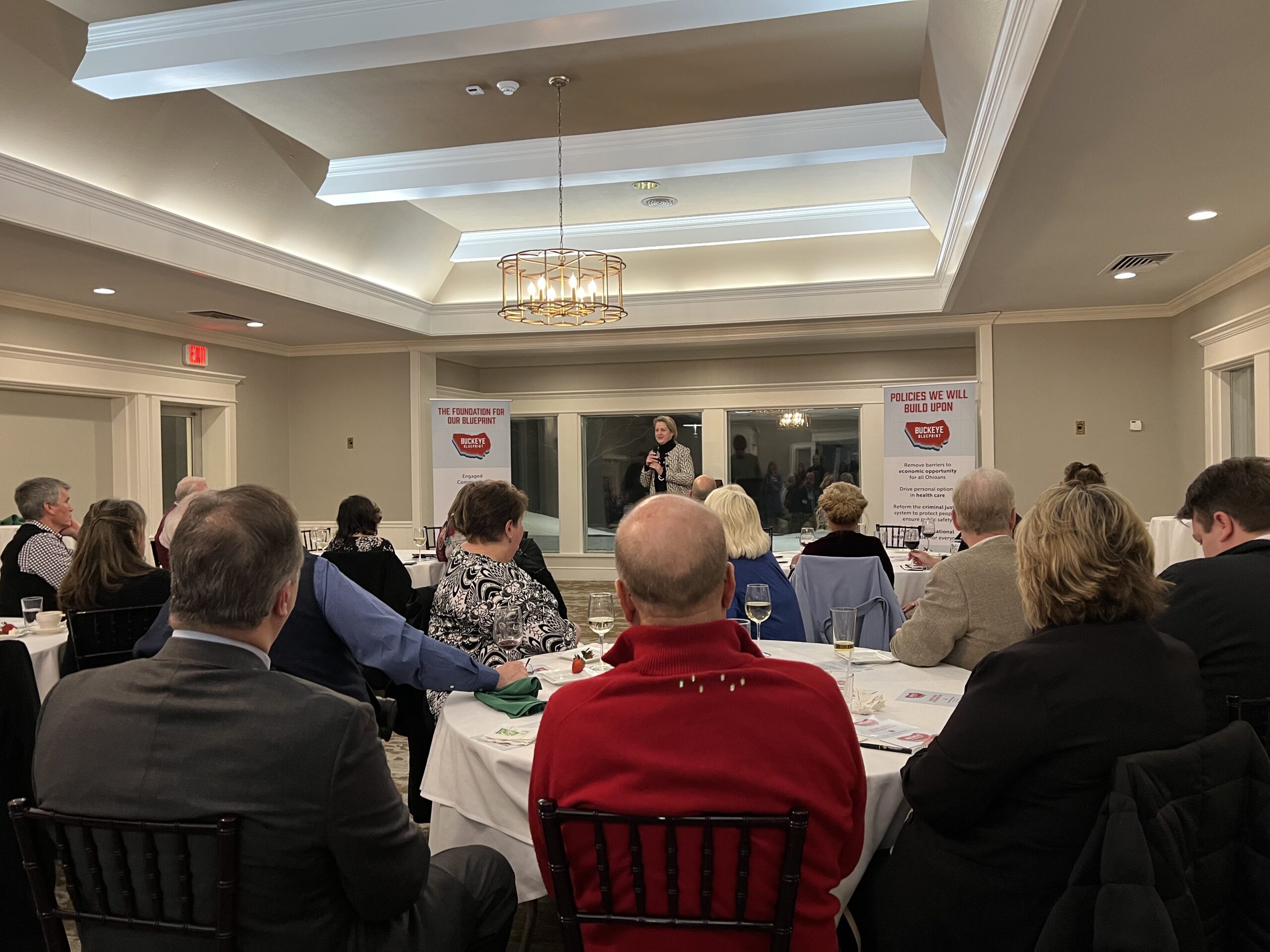 Buckeye Blueprint listening tour visits Summit Count
Senator Kristina Roegner Demonstrates Blueprint for Bolder, Better Buckeye State

We had a packed room for our Buckeye Blueprint stop in Hudson, Ohio. State Senator Kristina Roegner was our special guest. A true policy champion, she helped set the tone for what bold, transformational public policy can look like.

Senator Roegner walked attendees through her work in just the past 12 months across the following areas:

Expanding Economic Opportunity for All Ohioans
• Her work on Senate Bill 9 (Red Tape Reduction) alongside State Senator Rob McColley would result in a 30 percent reduction in regulations in each state agency. This legislation has been approved by committee and is awaiting a floor vote in the Ohio House of Representatives.

Drive Personal Options in Health Care
• Senate Bill 5, Senate Bill 6, and Senate Bill 7 all enacted this General Assembly have created multi-state compacts to allow health care professionals to have their licenses from other states be recognized in Ohio.

Those in attendance were also eager to expand education opportunities to all Ohioans. Legislation such as HB 290 (The Backpack Bill) would ensure we focus funding education on students and their unique needs.

A special thank you to AFP Foundation Grassroots Leadership Academy graduates Deb M. & Julie E. for help with setting up the event.